Mail Security Risk Assessment
Mail Security Analysis for all Risk Levels
Mail Security Risk Exposure Analysis
Every security professional understands the value of a risk assessment. RaySecur offers free, private Risk Assessment workshops for medium and large organizations.
These workshops are intended to help security leads plan their Mail Security SOPs, and define roles and responsibilities within the mail security program for all personnel.
A strong set of SOPs should include the following:
Global mailroom security & screening processes
Suspicious item screening procedure
Emergency response procedure
We can help
Implementing a mail security program is often the missing piece in a comprehensive physical security program.
RaySecur has the subject matter experts and resources available to make sure you are equipped with everything you need to fully implement and integrate a mailroom security program.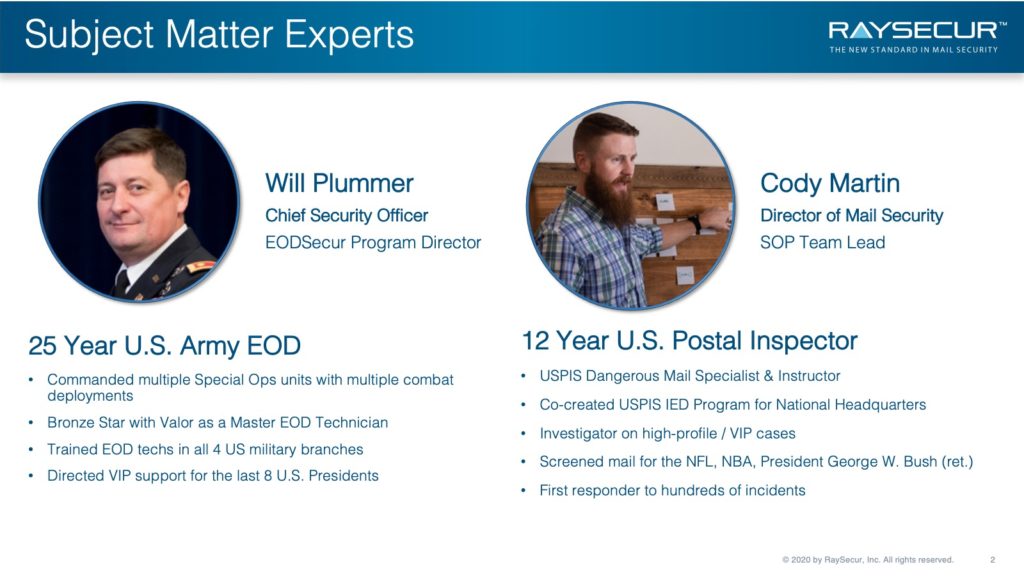 Schedule Your Risk Assessment